Forest Complexity and Ecosystem Functioning

We strive to understand how forest structural complexity affects productivity and other ecosystem functions. We are also interested in how management affects these relationships and in developing management strategies to promote structural complexity in forests.
---
Managing Forests for Resilience

We focus on developing and testing management techniques designed to restore forest composition, structure, and functioning and promote resilience in forest stands and landscapes.
---
Urban Forest Landscapes

We aim to better understand the dynamics of urban forest landscapes, including drivers of change in composition and structure in these human-dominated forests

and consequences for the ecosystem benefits they provide to human society.
Powered by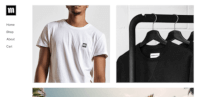 Create your own unique website with customizable templates.